How to Troubleshoot a Furnace Not Blowing Air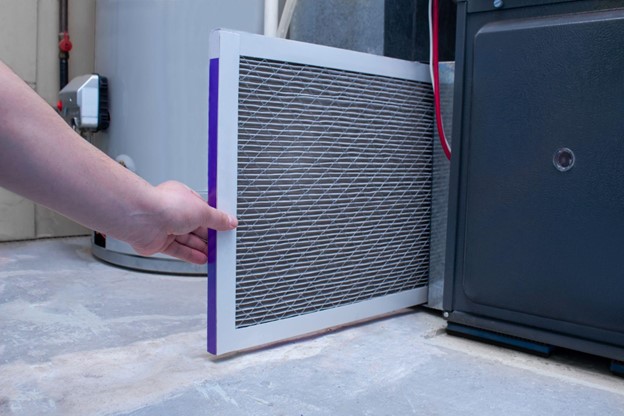 You want your furnace to work correctly to keep your home warm and cozy. A heating unit that's not working can quickly become a significant problem in the middle of the winter. So, if your furnace isn't blowing air, you'll want to address the issue immediately.
Luckily, there are ways to troubleshoot a heater that's not blowing out any air. The HVAC experts at Wicomico Heating & Air Conditioning have developed this easy-to-understand troubleshooting guide to get your furnace working again.
Potential Problem #1: The Thermostat Is Wrong
If the thermostat is set incorrectly, you might think the heat should be blowing when it's actually set to be off. Maybe someone else in the household changed the desired temperature, or perhaps it was turned off by accident.
How To Troubleshoot
Luckily, this is an easy one. All you need to do is check the thermostat unit inside the house and turn it back on or reset the temperature.
If this doesn't fix the issue, ensure the settings are switched to heat instead of cool. Then, check the batteries.
Potential Problem #2: There's A Clogged Filter
An issue with the filter is another common HVAC issue. Air filters can block airflow, and over time, it could limit it almost altogether. A clogged filter can also trigger shutoff mechanisms within the unit if it starts to overheat.
How To Troubleshoot
In most cases, it's easy to fix an old, dirty filter. You can remove it on your own; you'll just need to look for the right spot on the furnace.
Then, you can read the filter's dimensions and see if it's possible to get a replacement. But, if the clogged filter caused an overheating issue, you might need help from a furnace repair service.
Potential Problem #3: The Gas Valve Is Turned Off
For a gas furnace, you'll want to check that the gas valve isn't shut off. This can happen when it gets accidentally moved or someone forgets to switch it back on after maintenance or troubleshooting.
How To Troubleshoot
If it seems safe, you can turn the valve on again. But, do not do so if there is a potential gas leak. In this case, it's best to contact a Maryland HVAC service specialist.
No Luck? Contact An HVAC Professional
While there are some steps you can take to fix a furnace that won't blow air, it's not always possible to repair the issue yourself. If there's a problem with a gas leak, with the eating coils, or other dangerous or technical issues, it's best to call in an expert.
At Wicomico Heating & Air Conditioning, we provide furnace maintenance and even have 24/7 service support. Contact us today if you need HVAC assistance.