How to Troubleshoot: Heater Won't Turn On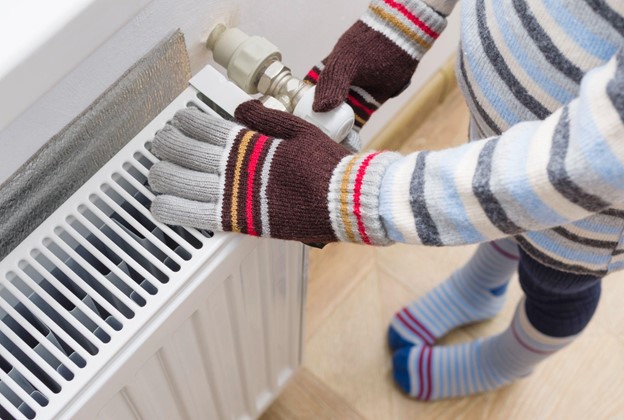 During winter when the outside temperatures may be freezing, you want your heating system to work flawlessly. But if the heater won't turn on, you need to get your heater fixed as quickly as possible to keep you and your family warm.
Luckily, you don't always have to be a professional HVAC technician to diagnose the problem. Even if you don't have relevant training, it's often possible for you to identify and fix the problem yourself. Here are five ways for you to tell why your heater won't turn on and how to fix it.
Check Your Power
The simplest solution is sometimes the easiest one to miss. If your heater isn't turning on, flip a light switch and check other appliances in your home, such as the microwave or TV, to see if they're operational. If these don't work either, you'll likely need to contact your electric company to get power restored to your home.
Check Your Circuit Breakers
Heaters need power. If the rest of your home has it, but your heater still isn't turning on, there's a chance it's because a circuit breaker in your home was tripped. If you look at your circuit board and it looks like this may be the problem, flip the switch one way and then the other to reset it.
Check Your Thermostat
There's a chance your heating issue isn't actually with the heater, but your thermostat. These controls usually work off of battery power, so make sure the batteries aren't dead and that the thermostat is turned to "on." Many thermostats often operate on a pre-set schedule. If your heater isn't running as normal, a short disconnection or loss of power could have caused the thermostat to reset. If that's the case, your thermostat just needs some reprogramming.
Check Your Pilot Light
If you have a gas furnace, it needs a stable supply of gas to function right. If you check your pilot light and see that it's gone out, you'll know that the supply of gas and propane has been interrupted. Your furnace's owner manual should have instructions you can follow to safely reignite the pilot light and get your furnace working again; if any issues occur again, contact a heating professional.
Check Your Filters
Furnaces work by drawing in a steady stream of air, and they use specialized filters to clean the air before warming and recirculating it through your home. If your furnace's filters have gone too long between being cleaned or replaced, they can become so dirty that they stop letting clean air through. Many furnaces even have a safety feature to prevent fires that will prevent the appliance from powering on if the filters are too dirty.
When to Call an HVAC Professional
If you've tried all of the above suggestions and your heater still won't turn on, it's best to call the heating and cooling professionals at Wicomico Heating & Air Conditioning. Our team of fully licensed HVAC technicians provides efficient diagnosis and repair work for residential and commercial customers throughout the Delmarva peninsula. See why our company has maintained a reputation for unbeatable service since 1975. Call or contact us today for 24-hour service.